Cookie Policy
This Cookie Policy (policy concerning the use of cookies) is provided in accordance with article 13 of the GDPR 2016/679 with reference to the website www.giustiwine.com Società Agricola Giusti Dal Col S.r.l. – in the person of its pro tempore legal representative Ermenegildo Giusti – with registered office in Via del Volante, 4, 31040 Nervesa della Battaglia (Treviso) Italy, VAT No. 04172990261, Tel +39 0422 720198, email: info@giustiwine.com in its capacity as Data Controller and site manager.
By using this site, you agree to the use of cookies in accordance with this Cookie Policy.
If you do not wish to give your consent to the use of cookies, you must set your browser accordingly or refrain from using this site. Failure to give your consent and/or disabling the cookies used may restrict your browsing experience.

What are cookies?
Cookies are small text files created by some websites on users' computers when they access a certain site in order to store and transport information. A cookie usually contains the name of the website it comes from, the "lifetime" of the cookie (i.e. how long it will remain on your device) and a value that usually consists of a unique randomly generated number.
How do we use cookies?
We use cookies on the pages of this website to track and anonymously examine the behaviour and browsing of visitors to the site to get a better understanding of browsing behaviour and improve user experience.

What types of cookies do we use?
The website uses first-party cookies and in particular:
Cookies which allow users to move normally around a site and correctly use the related services
| | | | |
| --- | --- | --- | --- |
| Name: | Purpose of processing: | Retention period: | Consequence of failure to give consent: |
| Technical cookies | Site management, they allow the site to operate and ensure safe browsing | Valid for the duration of the browsing session | If they are disabled, the website will not function as these cookies are essential for its operation |
The site also uses
THIRD-PARTY COOKIES and in particular:
| | | | | | |
| --- | --- | --- | --- | --- | --- |
| Name: | Purposes of processing: | Provided by: | Retention period: | Consequence of failure to give consent: | Link to disable: |
| Analytic cookies | Collect information in an aggregate form about user navigation in order to optimise their browsing experience.   Track pages visited by users, domain names and the type of browser of the computers used etc. These data are considered anonymous as they do not permit identification of the user's identity. | Google LLC | Data collected for analytic purposes are retained in aggregate form for 26 months. | Disabling third-party cookies will not affect the browsing experience but some functions may not be available. | https://tools.google.com/dlpage/gaoptout |
How to disable cookies by configuring the browser
For more information, please consult the cookie policy of the browser you are using. By way of example but not limited thereto, here is a list of links with instructions how to disable cookies for the most widely used browsers:
Internet Explorer Mozilla Firefox
Most browsers allow users to refuse cookies, however we would like to inform you that in doing so, use of the site may be restricted.
(NB: To delete cookies from the browsers of smartphones and tablets, please consult the guide of the browsers or device you are using.)
DATA SUBJECT RIGHTS
We would like to remind you that you are entitled to exercise your rights as set forth in articles 15-22 of European Regulation 2016/679.
Specifically, for consent-based processing, you are entitled to withdraw your consent at any time and, by simply sending an email to the Data Controller at info@giustiwine.com, you may request access to your personal data, receive the personal data supplied to the Data Controller and transmit them to another Data Controller without impediment (so-called data portability), update data, restrict the processing, rectify data and delete data processed in violation of the law. You are entitled to lodge a complaint with the Data Protection Authority in its capacity as the controlling authority concerning the protection of personal data.
Nervesa della Battaglia, 2 April 2019
Società Agricola Giusti Dal Col S.r.l.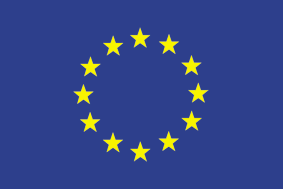 Campagna finanziata ai sensi del reg. ue n. 1308/2013
Campaign financed according to eu reg. no. 1308/2013