Giusti News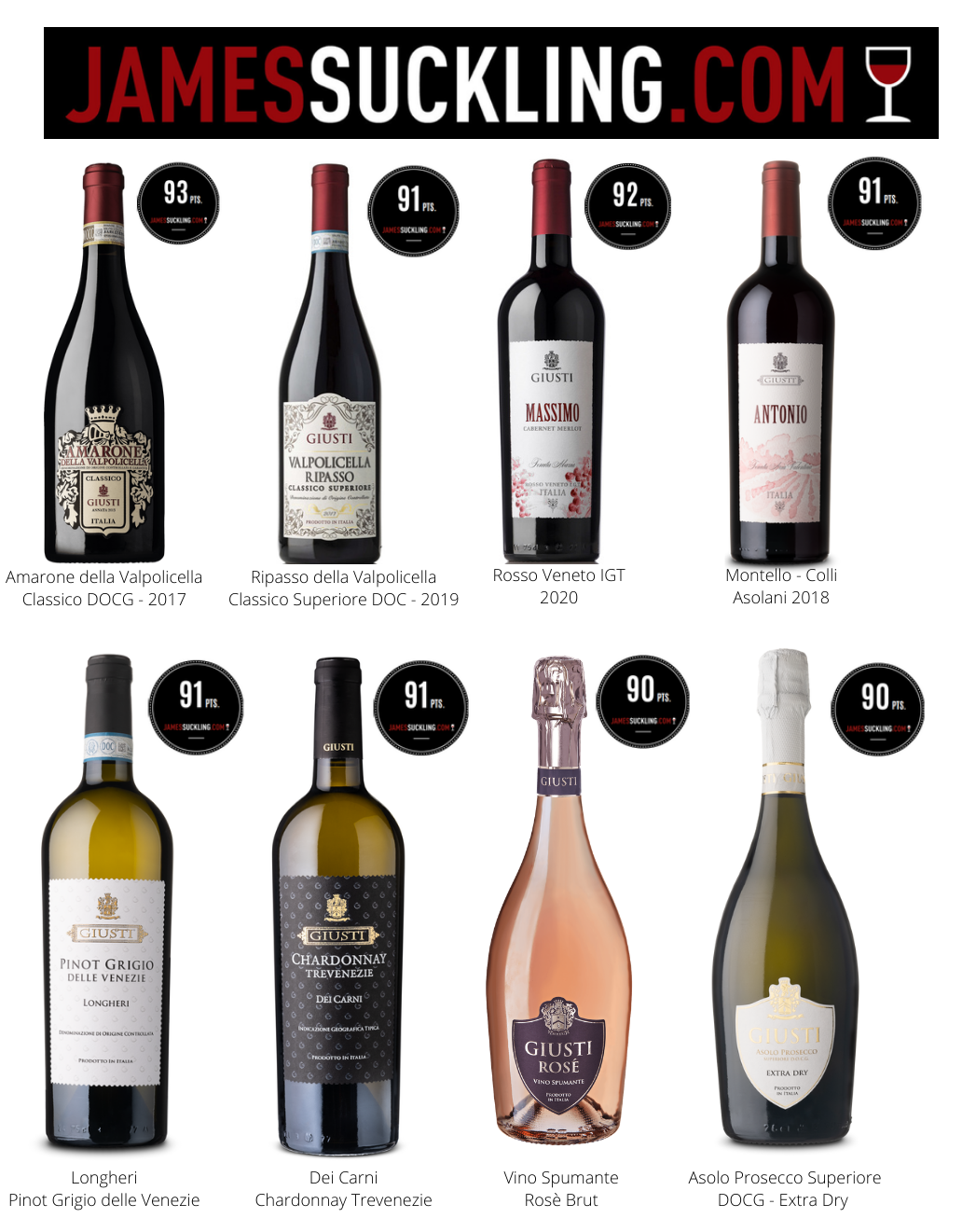 James Suckling's review on our wines
We work daily very hard to deliver the best wine we can. We do it taking care of our land, constantly innovating and working with people that really belive in our project. It is with pleasure that we are sending you the latest reviews by James Suckling.
Amarone della Valpolicella Classico DOCG 2017 – 93 pt
Tarry dried cherries, dark chocolate, Christmas spice and some figs and leather on the nose. Rich and flavorful with bittersweet dates and black chocolate. Still fresh and juicy, with polished yet tightly wound tannins. A solid Amarone. Drink or hold.
Ripasso della Valpolicella Classico Superiore DOC 2019 – 91 pt
Quite a rich nose, with dusty berries, chocolate crust, licorice and sweet autumn spices. Generous and welcoming with juicy, sweet-sour berries and red plums, rounded by silky tannins in the medium-bodied palate. Drink now.
Massimo Rosso Veneto IGT 2020 – 92 pt
Aromas of spiced, cocoa-dusted cherries and raspberries, with hints of dried orange peel and chocolate. Medium-bodied with polished, chalky tannins and tangy acidity. Refreshing and juicy, with a fruit-oriented palate and hints of spices at the end. Firm finish. Drink or hold.
Antonio Montello – Colli Asolani DOC 2018 – 91 pt
Dried strawberries and raspberries with vanilla, licorice and crushed stones. Medium-bodied with a polished texture, mellow red-fruit character and a spicy edge. Flavorful finish. Drink now.
Longheri – Pinot Grigio delle Venezie DOC – 91 pt
This shows aromas of lemons, orange zest and sliced apples with some floral notes, too. Medium-bodied with a round texture. Clean and focused, with fresh and crunchy fruit character. Delicious and vibrant. Drink now.
Dei Carni – Chardonnay IGT Trevenezie – 91 pt
Attractive aromas of sliced apple, white nectarine and honeysuckle. Crisp and zesty on the palate, with notes of flashy lemons and pear-drops. Round texture and vivid acidity with a flavorful finish. Drink now.
Sparkling wine – Giusti Rosé Brut – 90 pt
Dusted red cherry, rose petal, grapefruit and some chalk to the nose, followed by a crisp and fizzy palate that's dry and chalky, with a mouthwatering finish. A blend of chardonnay, pinot noir and recantina. Drink now.
Asolo Prosecco Superiore DOCG Extra Dry – 90 pt
Dusted chalk, lemon and sliced apple on the nose, following through to an off-dry palate with a delicate mousse. Simple, fresh and balanced. Drink now.
Read more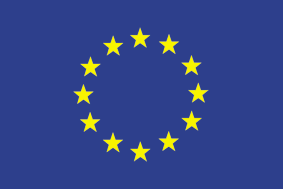 Campagna finanziata ai sensi del reg. ue n. 1308/2013
Campaign financed according to eu reg. no. 1308/2013